Description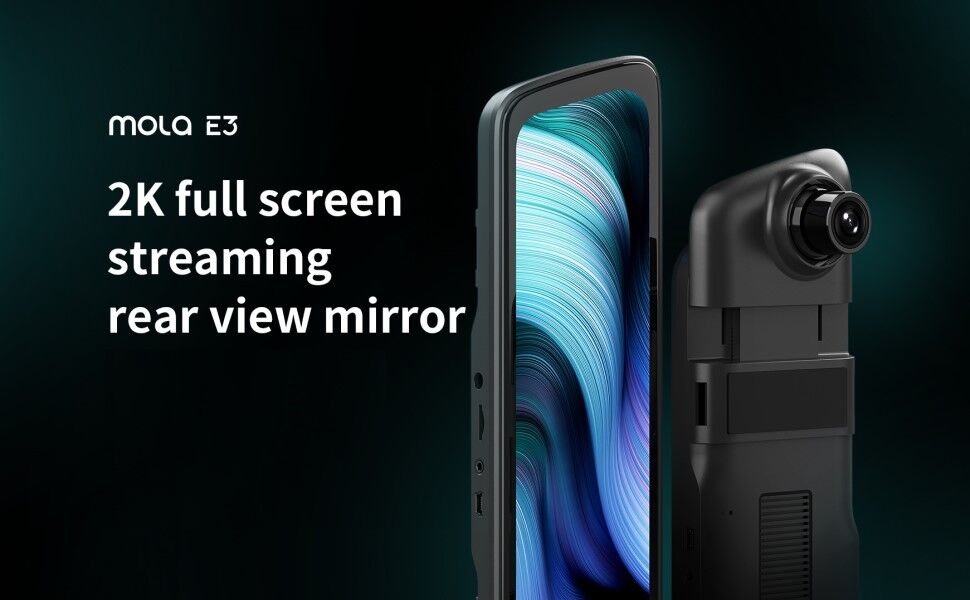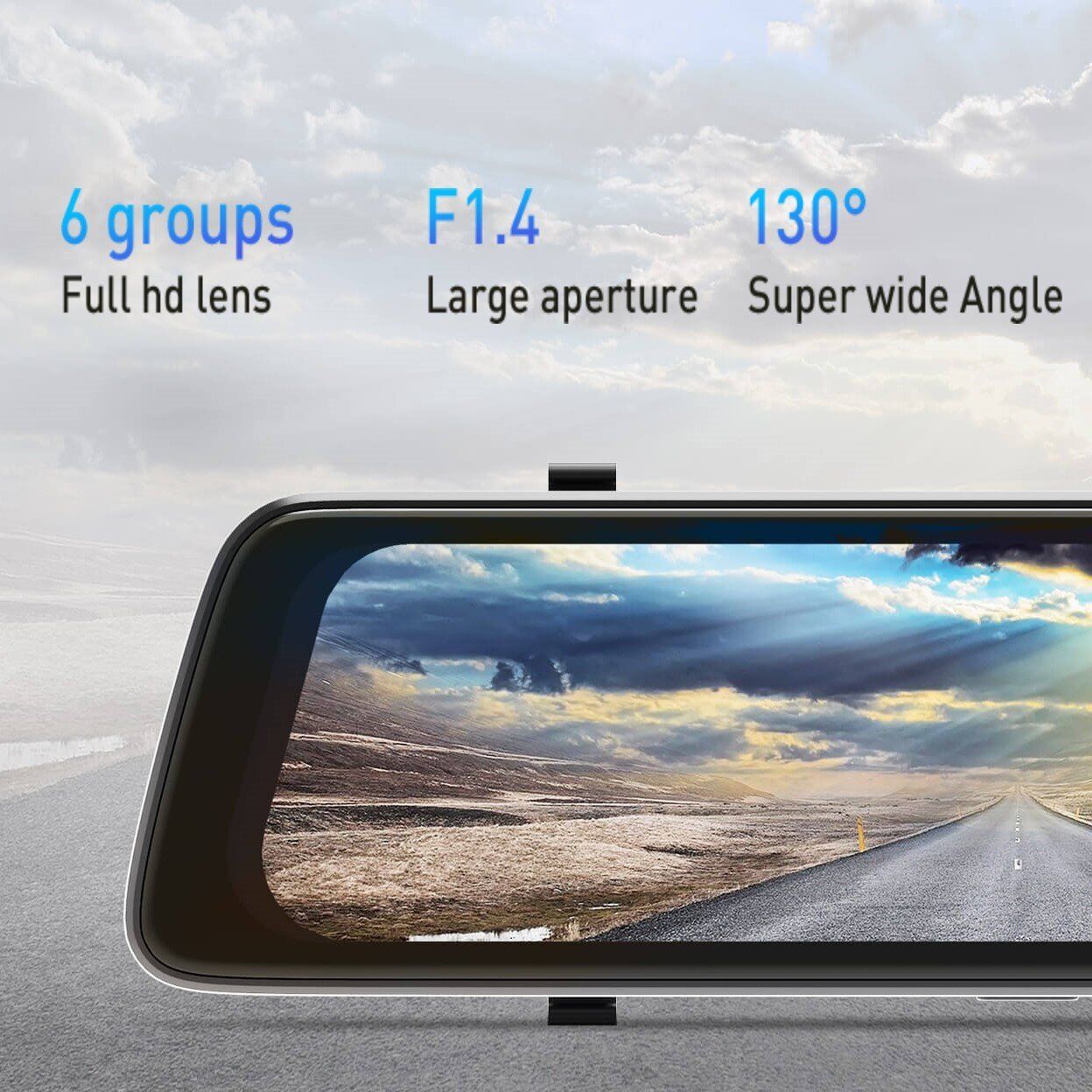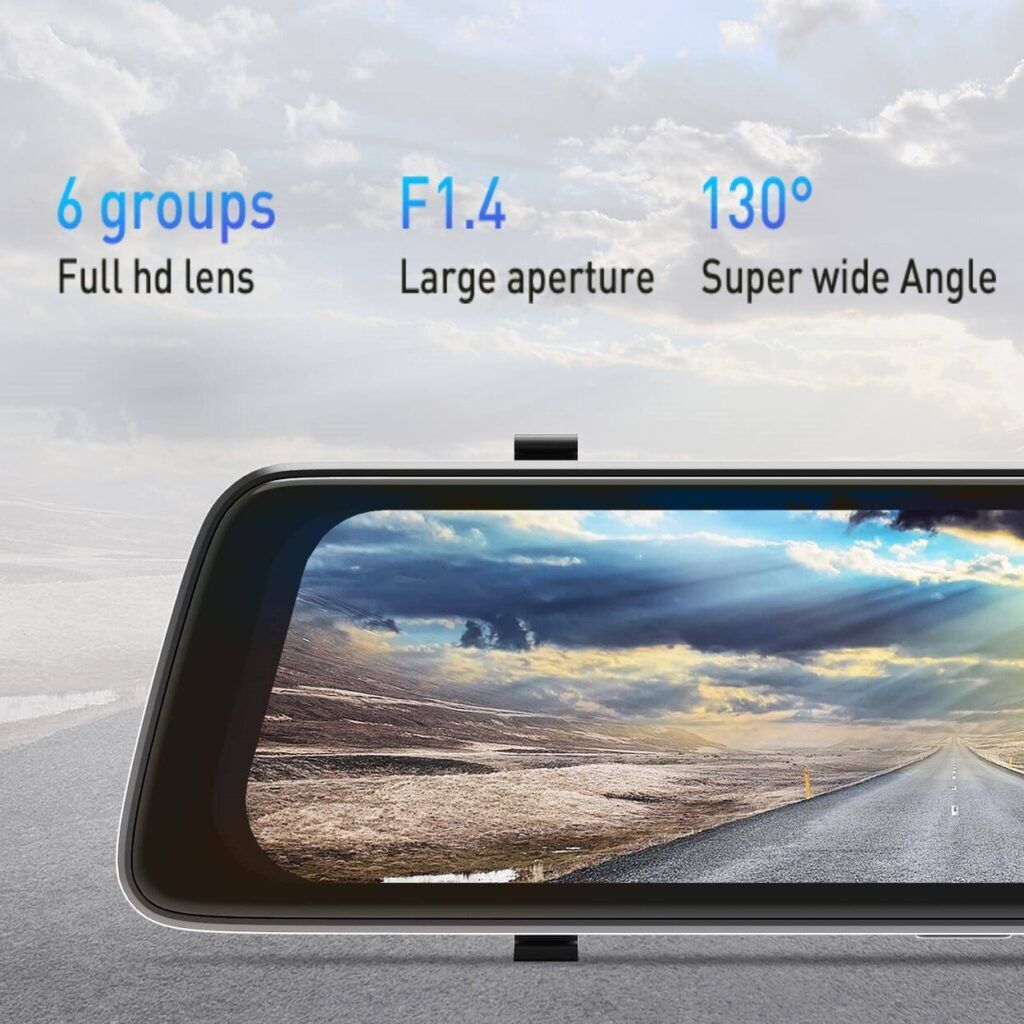 2K 1440p Front & 1080p Rear – Sharp Videos & Images
Mola E3 supports 1440p ultra HD recording in the front and Full HD 1080p at Rear, resulting in crystal clear videos and easy to read number plates of vehicles. Video Recording starts automatically when the car ignition is turned on.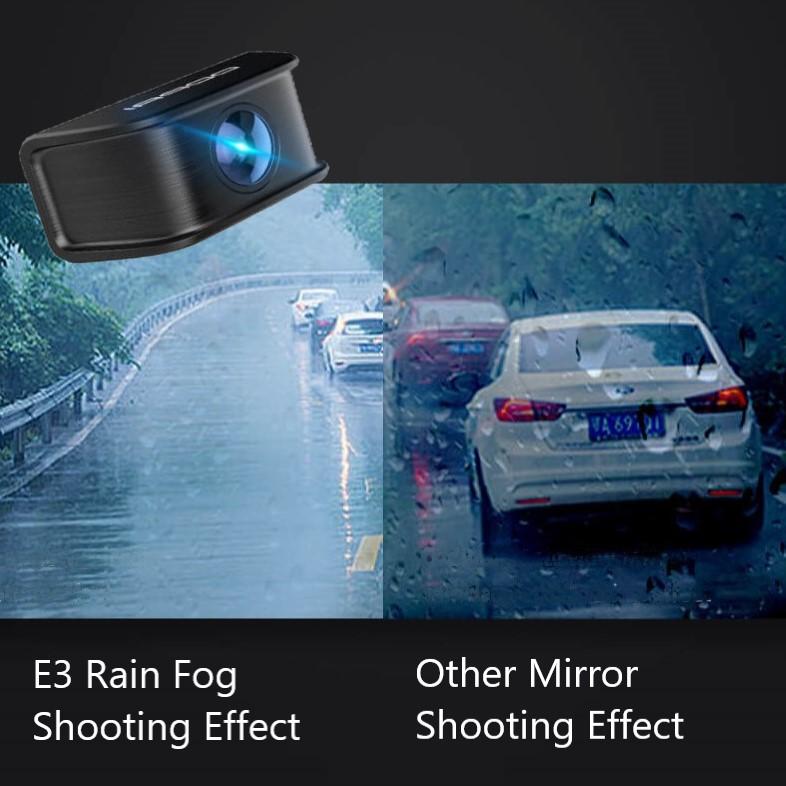 Full HD 1080P TVI Transmission Streaming Rear Lens
125° wide Angle, also covering three lanes, Super View image enhancement technology to enhance the shooting color and brightness, Show more details of the road and weather.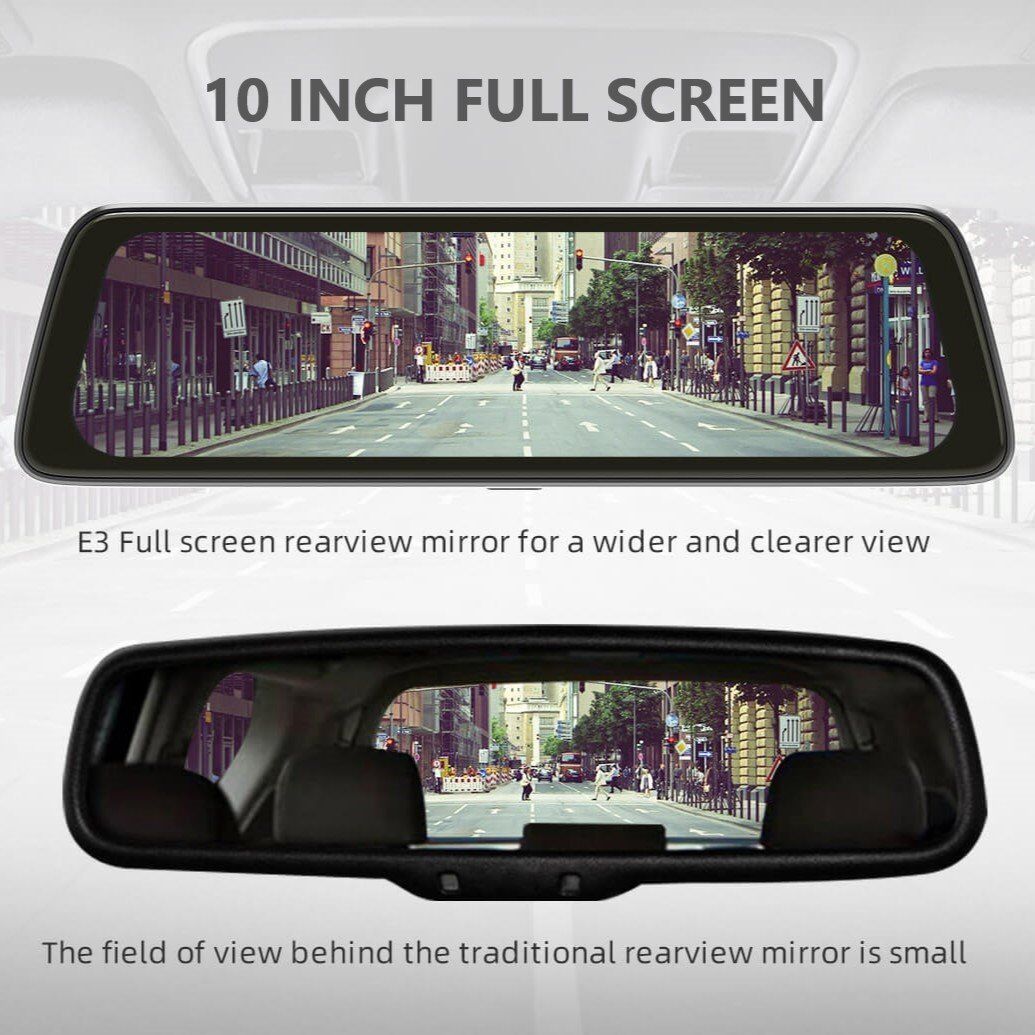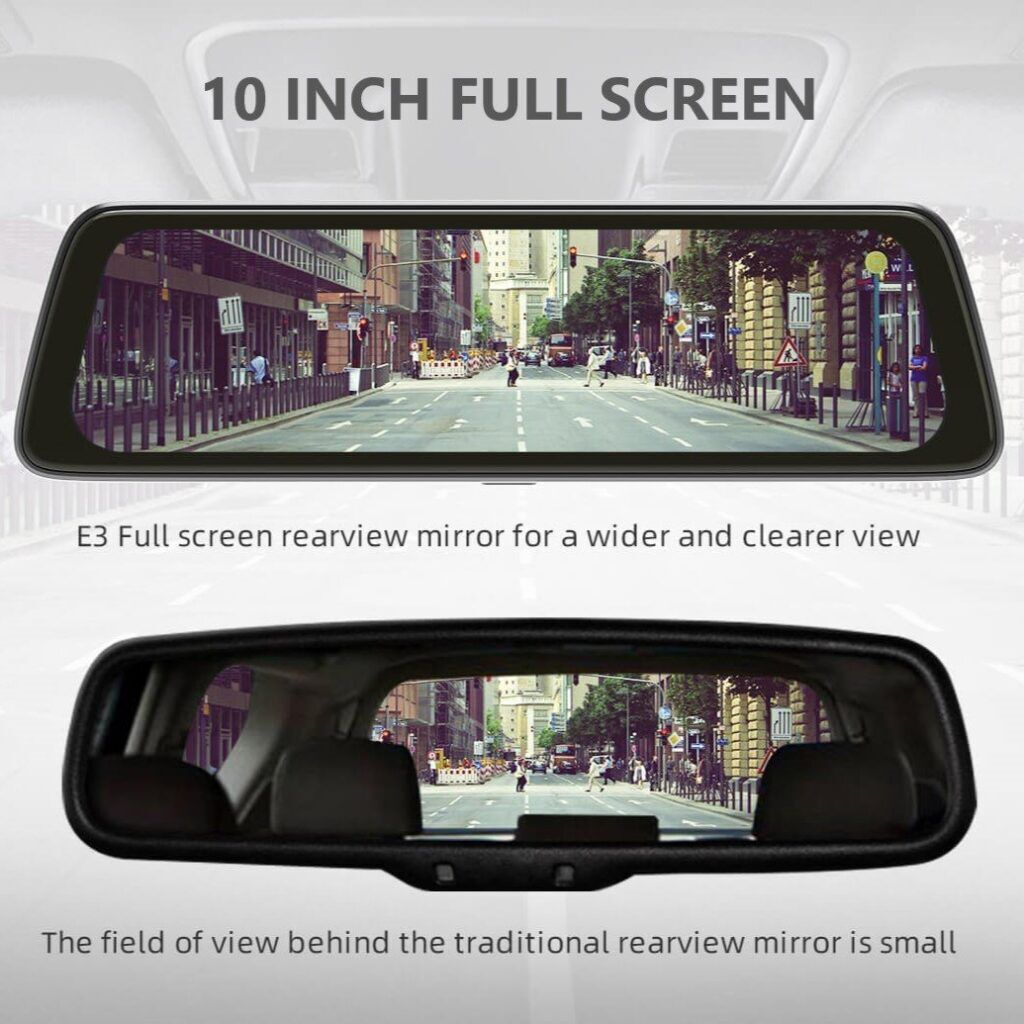 Triple Vision and Triple Safety – 10 Inch Full Screen
10 inch full screen for wider field of vision. Sweep the blind area of vision comprehensively, bring more visual space. Show more front and rear road scenes to provide multiple times of safety for driving.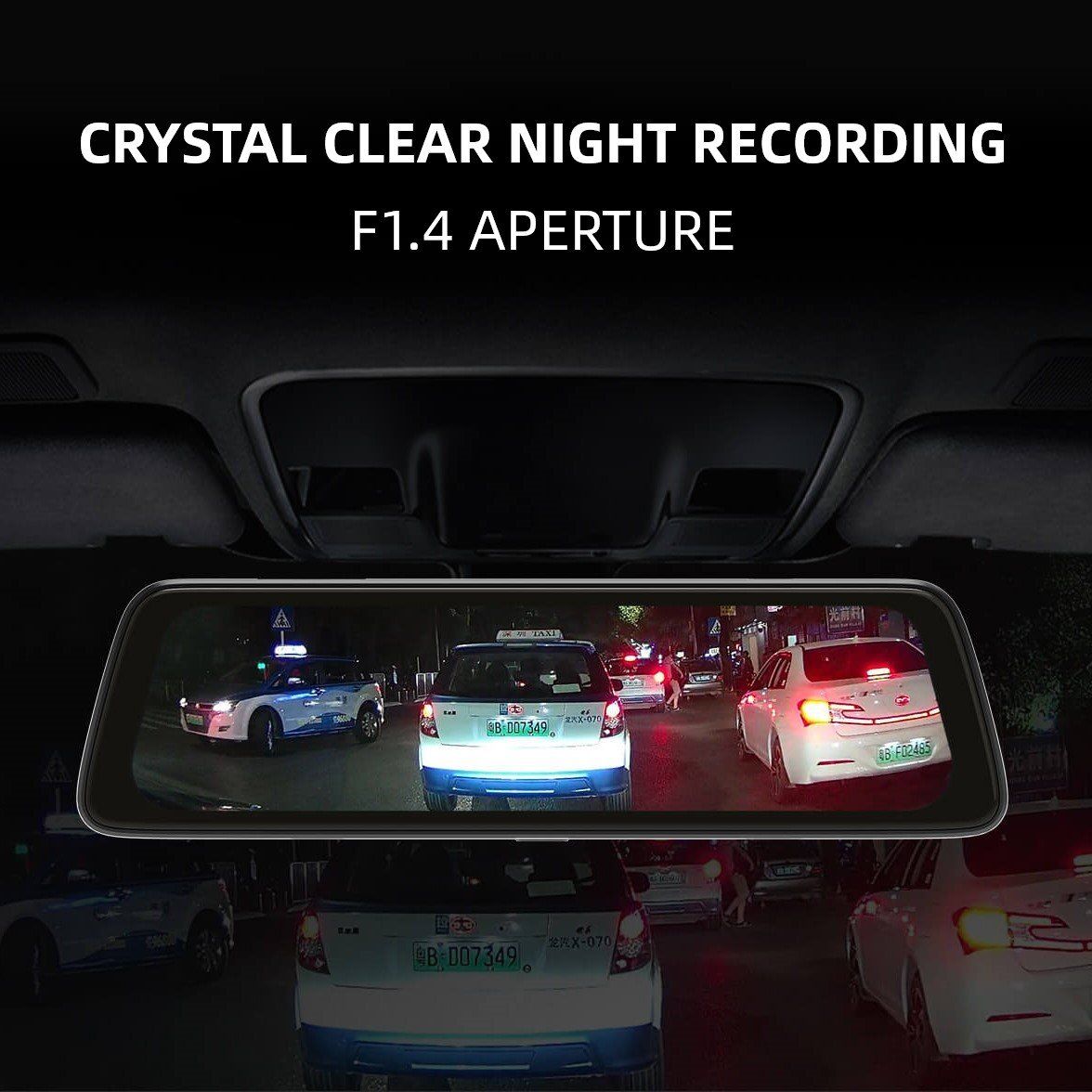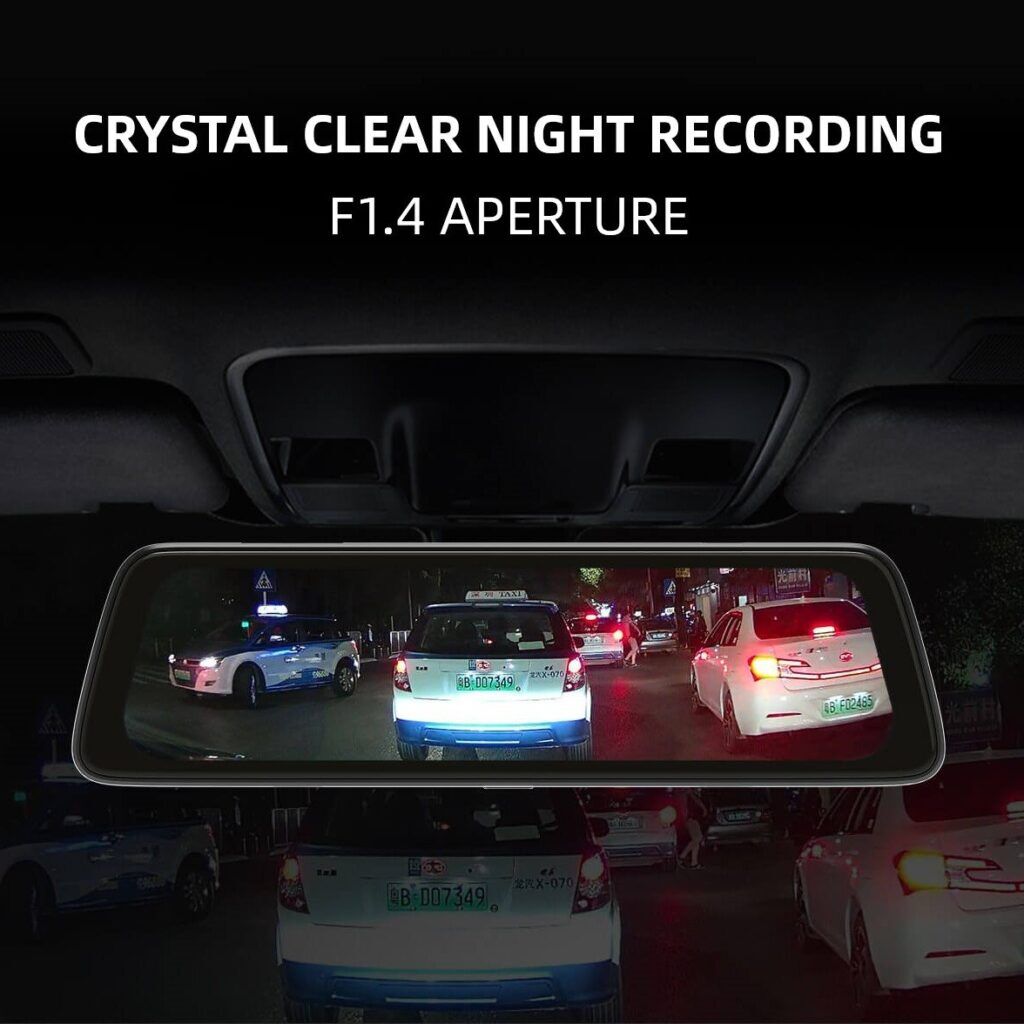 Clear for Night Shooting with with F1.4 Aperture Lens
Equipped with F1.4 large aperture and 6-All Glass Lens arrangement which open wide allowing more light into the image sensor. This enables E3 to record crystal clear in dark conditions.
Wide Dynamic Range Function
WDR technology can adjust exposure balance, enabling the camera to pick up greater detail in darkness and highlights. You can still capture high quality image in extremely high/low light conditions.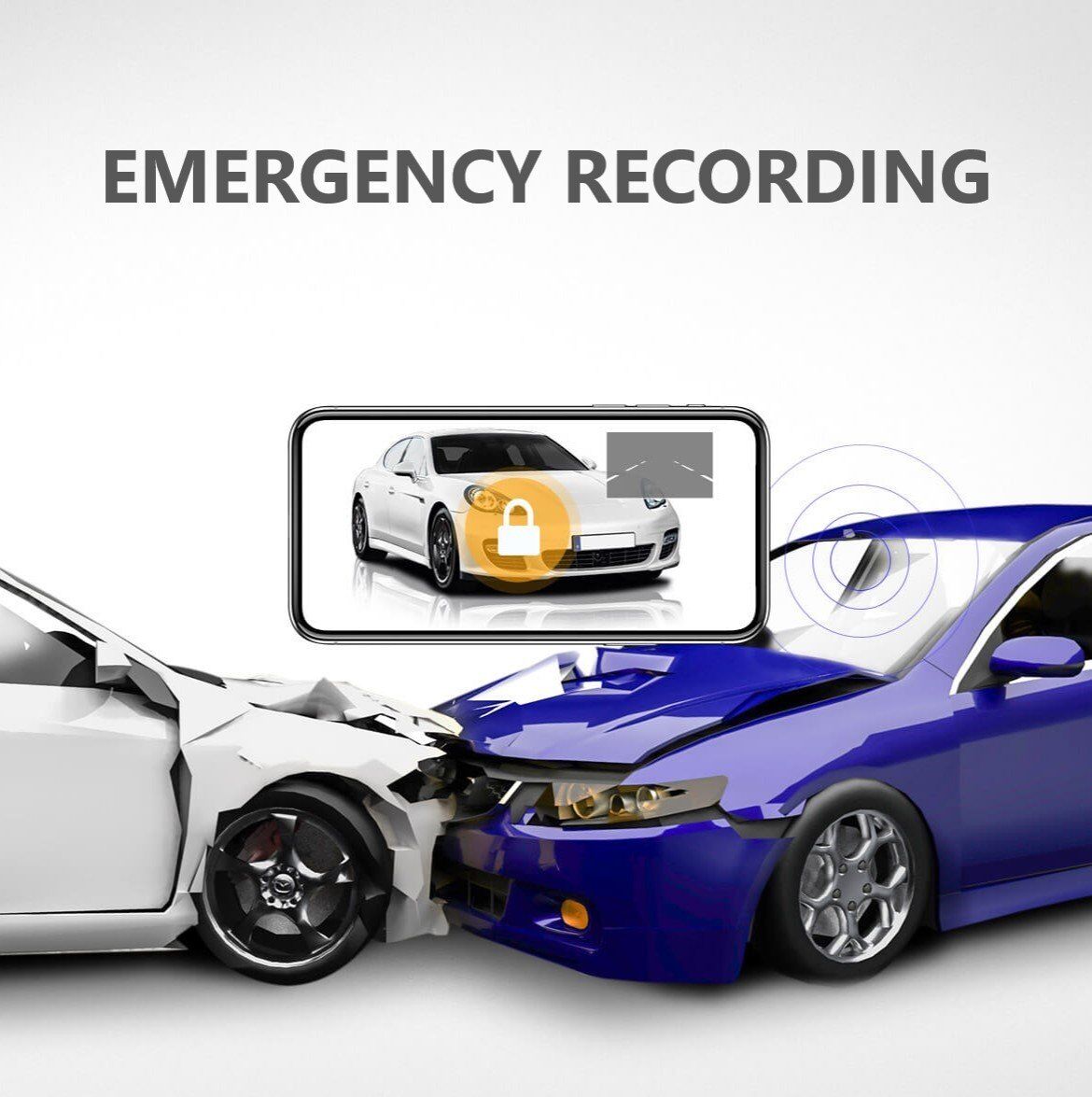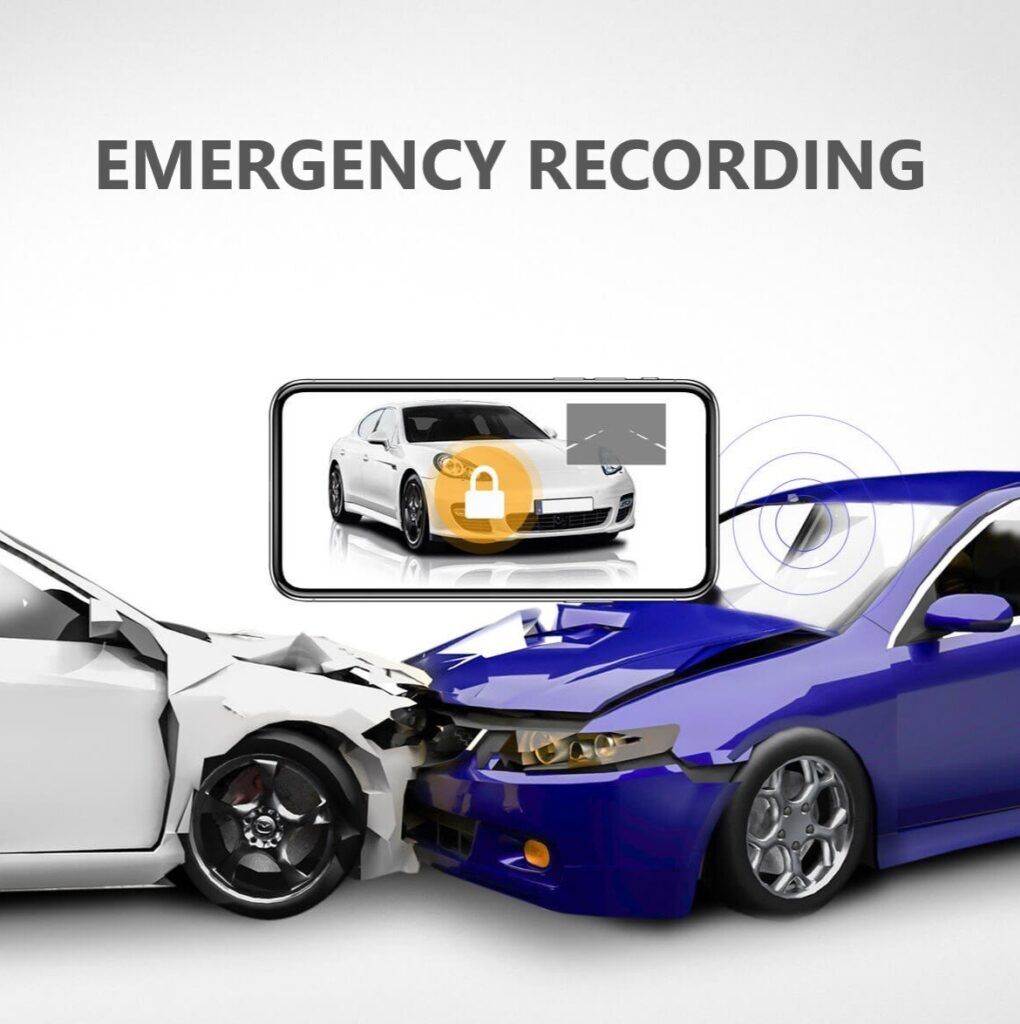 Emergency Recording
With a built-in 6 axis G-sensor, it auto detects a sudden shake/collision and emergency locks the footage to 'Event File' to prevent that video from an overwrite. 'Event File' will be automatically download on your phone when DDPAI App is connected to camera via WiFi.
Optional 24 Hour Continuous Parking Monitoring
Specifically designed advanced hardwire kit (Purchase Separately) for 24 hours continuous parking monitoring. Records evidence when vehicle is left unattended. Time Lapse Recording at 1 FPS in parking mode to ensure long duration recording of videos. You can also set to record in normal mode video or turn off parking mode by just changing settings on the app as well.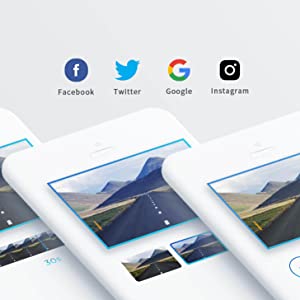 Download & Share Videos through APP
Built- in high quality Wi-Fi allows direct connection to smart phone and lets you playback, download and view the camera's footage in real time. You can also add filters and edit images and videos directly through the app. On the Road community of the DDPAI App lets you join millions of other users for sharing interesting road trips. It allows you to download videos without the hassle of remove SD card and connecting to PC.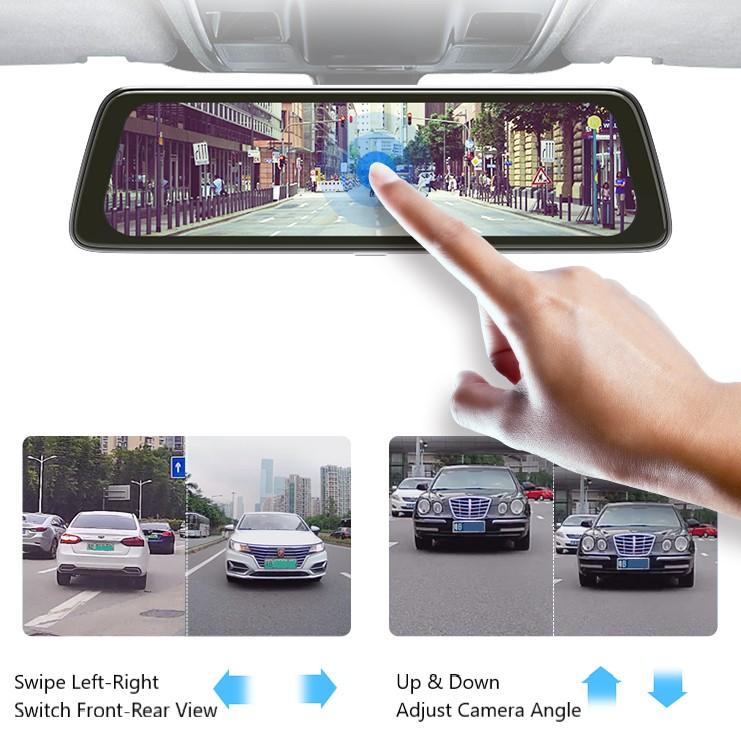 Full Touch Screen – Feel the Rhythm at Your Fingertips
Say goodbye to the inconvenience of traditional physical buttons in operation, Mola E3 used Touch Screen to make the operation more smooth.
Slide on the screen to switch between front or rear view

Swipe vertically on the screen to adjust camera viewing angle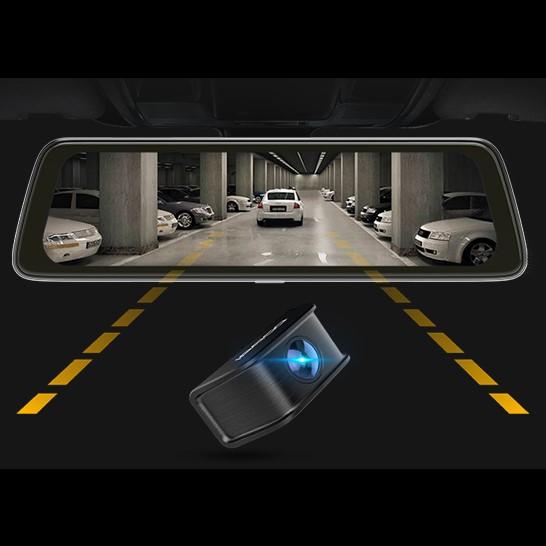 Real-Time Reversing View without Blind Spot
Real Time Reverse View with Parking Assist Lines – DDPAI Rearview Mirror DashCam brings perfect reversing vision to drivers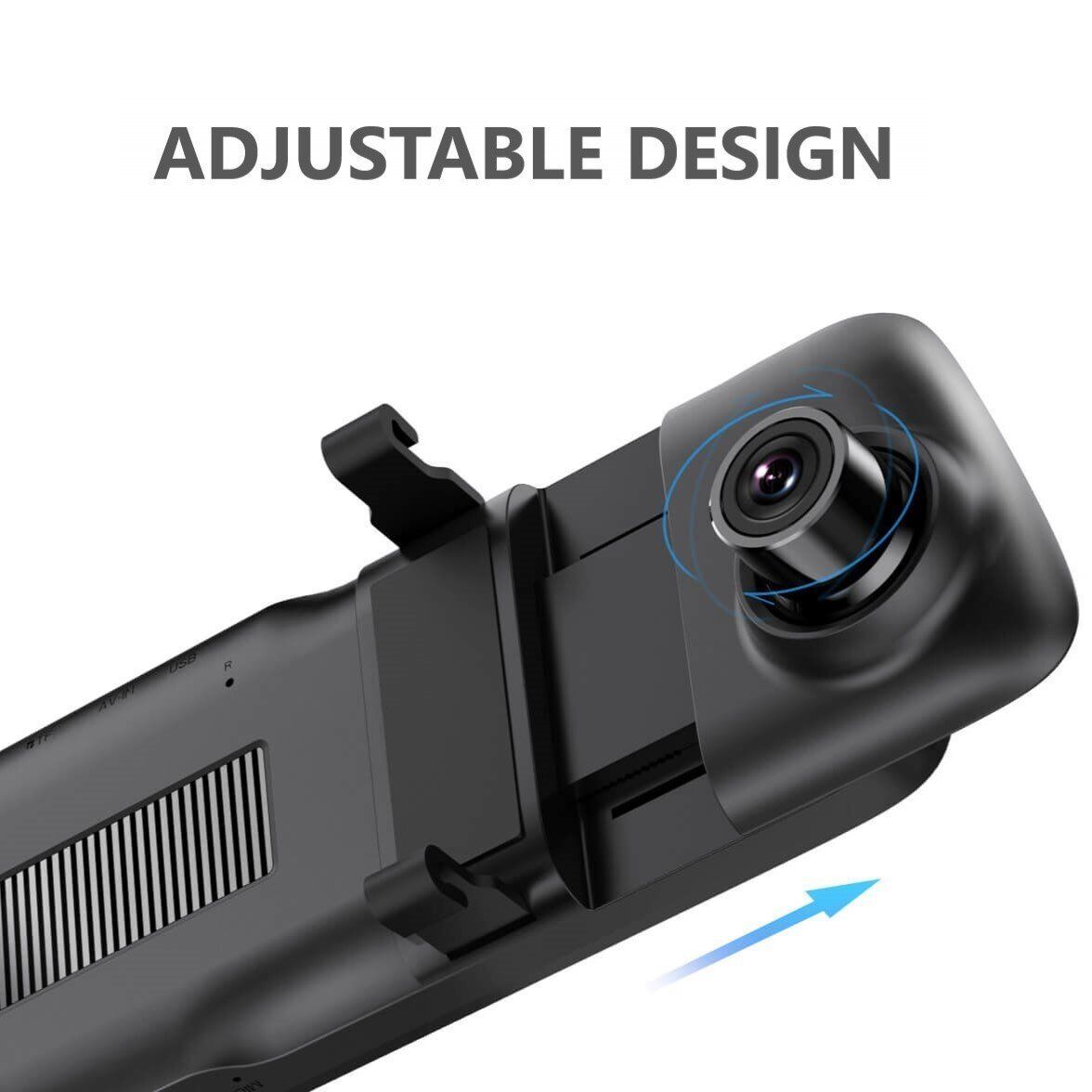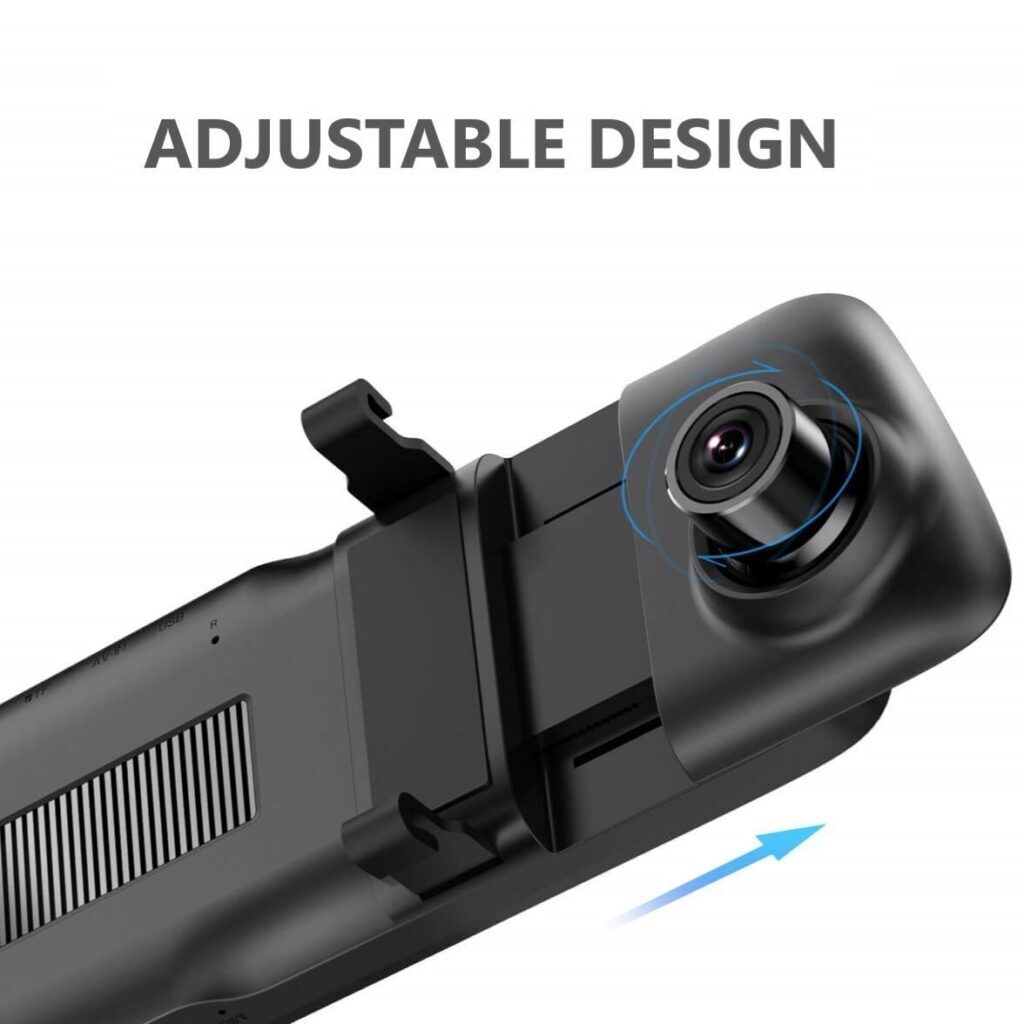 Flexible Design for Most Vehicles
Mola E3 uses a pull-out lens for easier adjustment and placement on car IRVM. The actual assembly in the car is more coordinated with the car interior as the lens can also rotate 360° in all directions.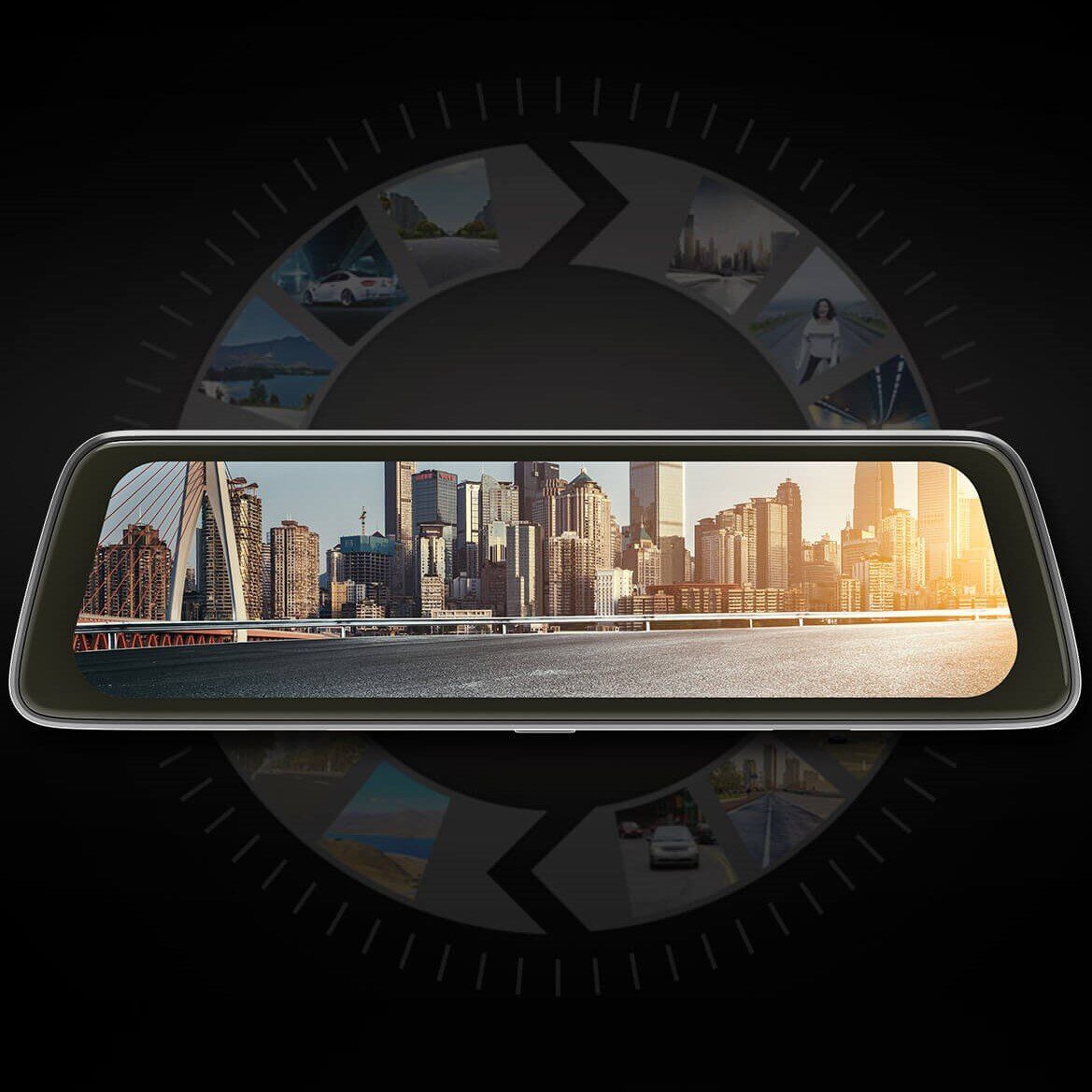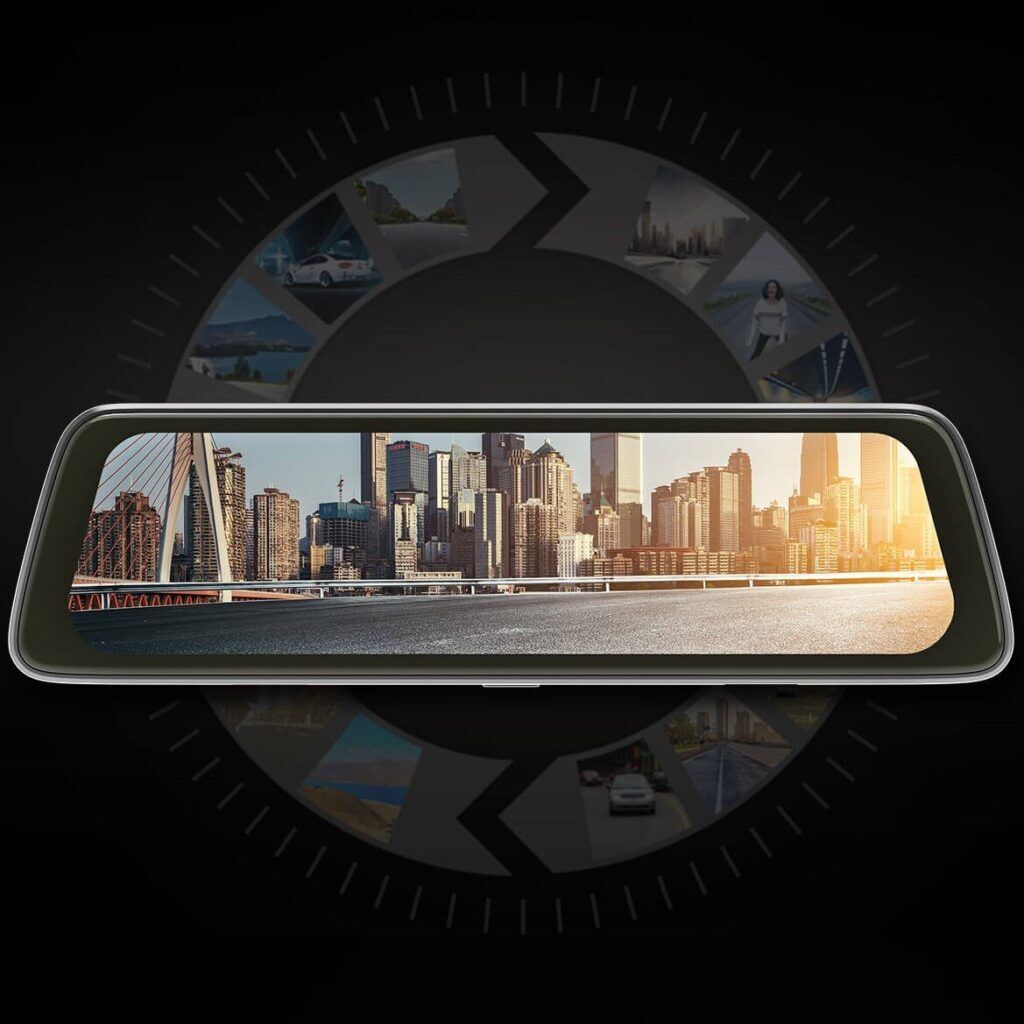 Loop Recording Function
Loop recording will be started immediately after ignition. Oldest data is overwritten automatically by new data when memory is full. So, no hassle to format SD card again and again when it is full.